Pete Saunders - Biography
Here is some biography for those who might be interested. I intend to add giving more detail over time. I am also a bit vague about dates…and years!
1976 I started performing at the age of 16, with a Birmingham Pub Theatre company called strangely enough Pub Theatre. I was spotted messing around on pianos at Cannon Hill art centre by Mike Cooper who recruited me to write the music for his unique approach to the King Kong story…Involving a four foot 6 gorilla and some paper planes! I found myself at the Edinburgh Fringe and working with Terry Johnson.

On leaving school and home in 1978 I answered an advert to join a "new wave" band in the evening mail. This turned out to be
Dexys Midnight Runners
who I was with when recording first album
Young
Soul Rebels
, on which I co-wrote a couple of songs. Today I don't feel like elaborating and will write more about
Dexy's
another time. Meanwhile, click here for
another site with more on Dexy's
(more below...)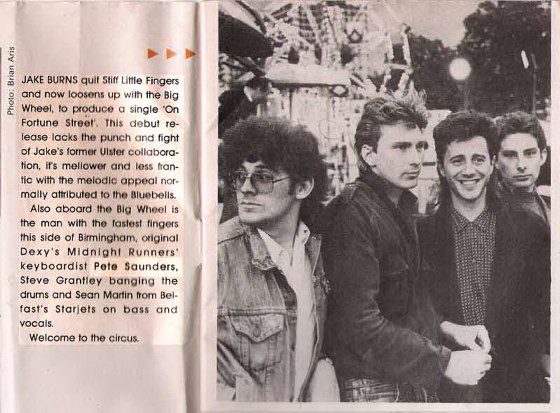 In 1979 aged 19, I seemed to have both a musical career and university career behind me and moving to London I really didn't know what to do with myself . I took up van driving, for a crust and played piano with people who asked me. This included a single with Arthur Bilingsley who had Robin Bibi as his guitarist, some gigs with Auntie Pus….who had Dave Ruffey on drums. I found my self doing some dates with the Damned, for instance the Lyceum for their 5th birthday. I joined a band called the Decorators who were recording an album for Island. The album never got released by Island…they probably smelt the heroin that some of the band were into. (more below...)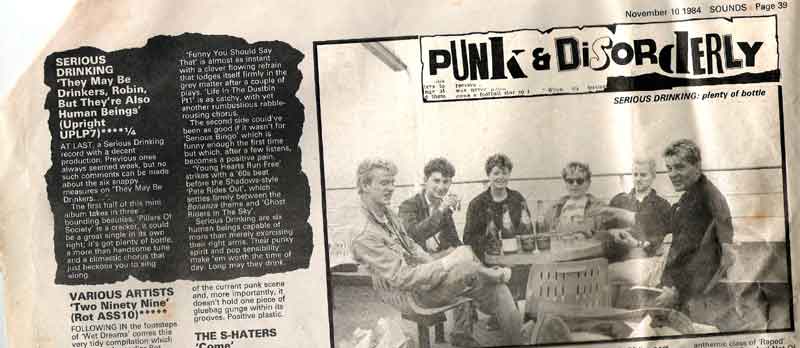 Decorators were on the same record label as a singer Carmel. I remember hearing her single Bad Day on the radio while driving my van. I thought at last there are people making the sort of music I want to play. I talked to the record company and told them I wanted to play with her! After an audition in Manchester I found myself playing on her first album…and even having a riff of mine being used for her single "More More More". I can't remember the chronology order exactly but I was playing with old friends Serious Drinking .Some odd times having played with Carmel during the day travelling down to do a gig at Feltham football club to entertain skinheads! But playing with Serious Drinking was some of the most fun I've had in music. We featured on the John Peel shows, and discovered when touring Germany they knew all the words to our songs and had stocked up back stage expecting good serious drinking to go on! (more below...)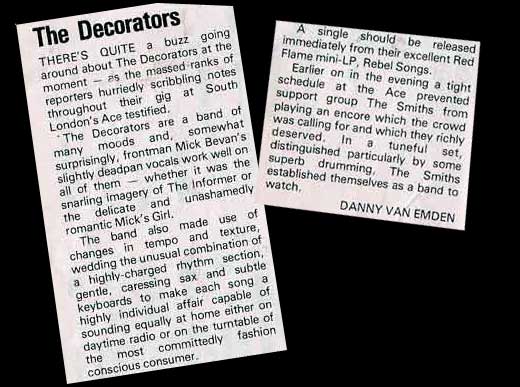 Then around 1986 the party seemed to be over…Serious Drinking evaporated I played for a while with Jake Burns .Formed a nearly great band recorded a day at the races and then Left …gave up music for a while.
Started running my own decorating company, ended up seriously suffering from depression. Lucky break when the Jive Aces a Jump Jive band invited me to an audition which resulted in a quick tour to Germany. Life started looking up though I had a lot to learn. The Jive aces are Scientologists and though I have my doubts about it as a religion they treated me decently and got me back on a path which I regretted leaving. We toured in France Germany and Switzerland with them until I left.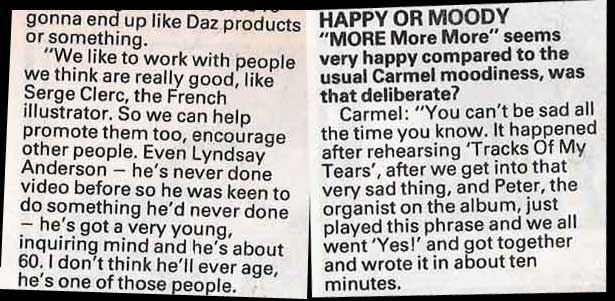 Started playing some dinner jazz and gigs with The Fallen Heroes until in 1999 I formed my own band the New Originals and took my first steps as an independent musician! playing music I love.