Swinging groovy funky party band. From "Cheek to Cheek" to "Blame it on the Boogie". A real band with musicians who love what they play and love to see people dancing.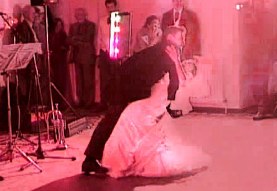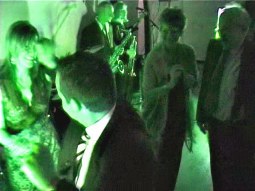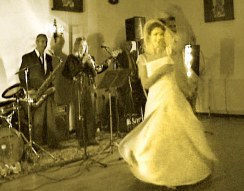 We often start gently just after dinner giving people a chance to chat and let the food go down and gradually crank it up over the course of the evening until people are can't help but get on their feet. Jazzy Hammond Organ grooves, T.V. themes like "the Simpsons " and "Hawaii" meet Rat Pack swing standards like "Fly me to the moon", floor-filling classics like "La Bamba" and "Soul Limbo" (the cricket music)
It's fun music, with style. Start off buttoned up and toe-tapping and finishing off hot and sweaty!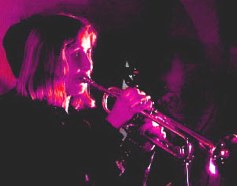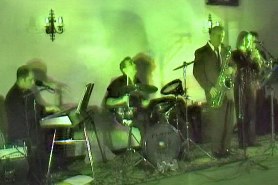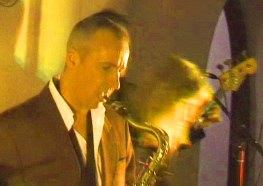 This band is available in a variety of formats according to price and space considerations. Often a smaller combination like piano and percussion is booked earlier to provide background music during dinner or champagne receptions, and a larger band with sax, trumpet, drums and bass can turn up for the latter part of the evening. Its up to you . We come with a PA system - so you can play background music between sets - a small light rig and bags of enthusiasm!

Bobs Big Bad Boogie Band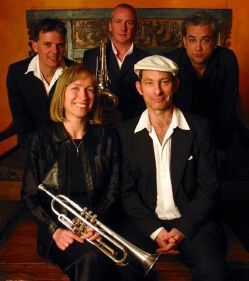 Core band members:

John Pope Lee Badau Simon Charterton

Barbara Snow Pete Saunders

photo by Tara Pascoe